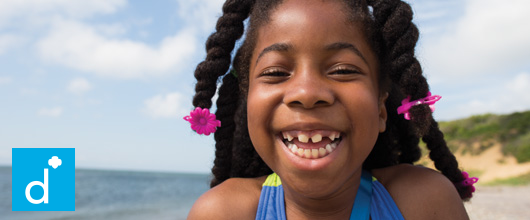 What Daisies Do
Don't we all wish we could look at the world through a Girl Scout Daisy's eyes? Everything they do—from planting a garden to putting on a skit to proudly adding that first petal to their vest—sparkles with that "first time ever" newness! Along the way, they'll use their Daisy exuberance to help others—and they'll never forget how that feels. Every Daisy meeting is an adventure filled with giggles, energy, and excitement.
As a Daisy (grades K-1), she might:

Gain new friends as part of a troop
 


Make a difference in her community through a Leadership Journey



Sell cookies (and have fun doing it)



Join Petal Power before Daisies!
Petal Power is a program for girls entering kindergarten or 1st grade in the coming fall. Your girl can try Girl Scouting and get a sample of what Girl Scout Daisies do BEFORE school starts!
Participating girls will receive a program packet in May, June and July, filled with a variety of activities to do with their family. Then, all the families get to come together at the end of the summer for a Daisy Pajama Party celebration, to meet fellow Daisies and kick off the new Girl Scout year!
WHO: Girls going into kindergarten or 1st grade in the fall of 2018

COST: $30 for new members. This program is for new Girl Scouts only. For financial assistance please call 602-452-7040.
INCLUDES:
2017-18 Girl Scout Membership ($25 value)
2018-19 Girl Scout Membership ($25 value)
Monthly Program Packet sent by mail May-June
Daisy Pajama Party to wrap up the program and kick-off Girl Scouts