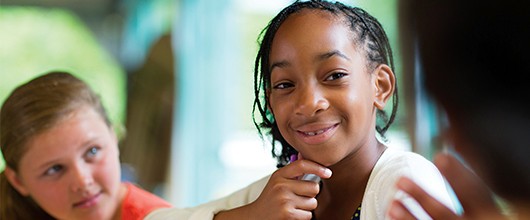 IGMs
Be an Independent Girl Member
Being an IGM Girl Scout simply means you are not affiliated with a Troop. That can change at any point in time – it's up to you!
Not every girl's experience in Girl Scouts is the same! You can customize experiences to meet your unique interests. Mix and match – special events, weekend workshops, leadership projects, work on awards, or travel.
All girls in kindergarten through 12th grade can register as an IGM, and participate in everything open to her grade level.
 
Create Your Own Girl Scout Experience
 

MEMBERSHIP
Complete annual member registration to participate. Call 602.452.7030 or complete a member interest form.
 

MORE INFORMATION
Download the IGM Experience Guide to walk you through the basics of getting started as an IGM, step by step.
 

Stay connected!
Interact with other Girl Scouts, council staff, and see what's coming up to plan your schedule:
 


Subscribe to our email updates for news and opportunities relevant to your interests.

All neighborhoods in GSACPC's jurisdiction fall into what we call a "Service Unit." Service Units are a team of volunteers who support local girls and offer events/activities. Call 602-452-7000 to find your local representative.

If you need assistance at any time contact: Susanne Wells, Innovation Manager for Independent Girl Members at 602-478-5745 or
susannewells@girlscoutsaz.org.