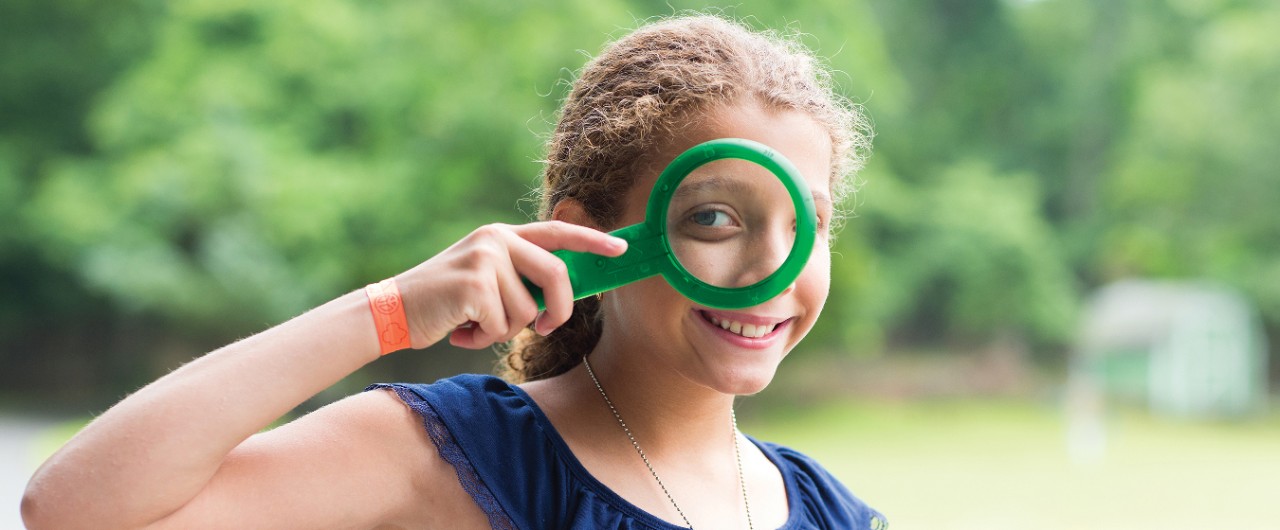 Program Focus Areas
Everything girls do in Girl Scouting is designed to help them grow into well-rounded adults equipped to successfully meet the future. Girl Scouts develop skills and explore interests through innovative programming in five focus areas:
 
   Financial Literacy
Financial Literacy helps girls set fiscal goals and gain the confidence they need to ultimately take control of their own future. By developing money management skills early in life, girls learn how to increase their income, become responsible consumers, create a budget, build and manage credit, and save and invest for whatever's next.
Girl Scouts offer all girls—from kindergartners to high school seniors—the opportunity to build their business savvy and strengthen their financial literacy. Girls do this through the Girl Scout Cookie Program, the largest girl-led business in the world, and its engaging and age-specific curriculum. More info on Financial Literacy
 
  S.T.E.M.
When today's girls graduate from college, the U.S. will need three million more scientists and engineers. Girl Scouts is fueling this pipeline with programs that introduce girls to the wide range of possible careers in the science and technology fields and help them discover the many ways they can make a difference by building these skills.
From camp programs to badge work and activities, girls learn hands-on skills that will translate into leadership and success in STEM fields. More info on STEM
  Healthy Living
Girl Scouting provides a safe environment where girls are able to develop their own path toward a healthy lifestyle – a key to leadership success. We know that focusing solely on nutrition or physical activity will miss the mark. For girls, being healthy is not just about eating right and exercising; it is also about feeling good about one's self, being supported by family and engaging in safe friendships.
To develop the knowledge and skills necessary to lead an overall healthy lifestyle, the research-based GSLE curriculum consists of activities, camps and mother/daughter workshops around self-esteem, physical fitness, nutrition and relational aggression. More info on Healthy Living
 
  Environmental Stewardship
Arizonans care deeply about this beautiful place we call home, and our future here depends on passing on the traditions and knowledge of living in such a unique and diverse environment. Girl Scout programs combine environmental education with community action, and give each girl a fun and meaningful way to protect and conserve the resources we all enjoy.
Through outdoor experiences, like summer camp, and Forever Green Community Action projects, Girl Scouts learn about wildlife, develop creative recycling projects, and work toward earning age-appropriate awards on care, conservation, and responsibility.
 
   Global Citizenship
A Global Citizen is defined as a person who understands and appreciates cultural differences and strives to instill this value in others. Long before a girl can become a global citizen, she must be a person with a strong ethical compass who knows how to improve the quality of life in her own community. Girl Scouts programs provide an upward progression of leadership opportunities for every girl, from learning to make decisions in her first Brownie troop to earning the Gold Award by addressing the tough issues that face girls and their communities.
Through council-wide events like World Thinking Day and other program activities, Girl Scouts learn to be ambassadors of global thinking and have the opportunity to impact the community at large.